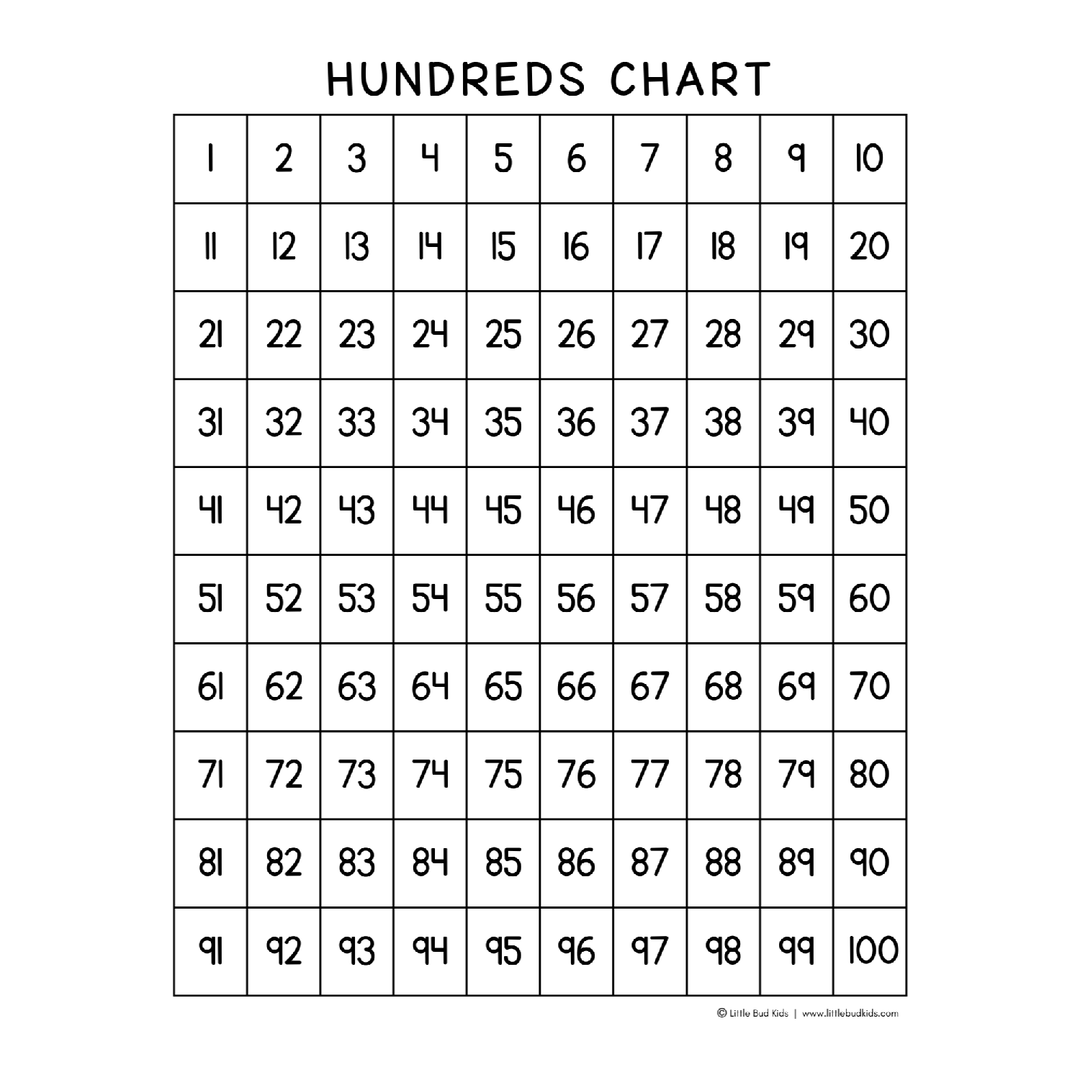 Hundreds Chart DOWNLOAD - Free Resource
The Math Hundreds Chart is the perfect tool for young learners to explore the fascinating world of numbers. This versatile & visual chart can be used for a variety of math activities and to teach counting, addition, subtraction, multiplication, and division. Children can use it to practice skip-counting, identifying even and odd numbers, and finding number patterns.
This free chart is downloadable in the US 8.5 x 11" format or A4 format. Note that this file can be used for your own personal or classroom use. 

This is an Adobe PDF digital file. The download is available upon check-out.

Copyright © by Little Bud Kids . All rights reserved by author. 

Copying any part of this product and placing it on the internet is strictly forbidden and is a violation of the Digital Millennium Copyright Act (DMCA). 

Shop all our Downloadable worksheet Sets & Free Resources